The holidays can be a great time of year to spend time with your loved ones and kick back and relax. Be generous with your time and love, but make a pact with yourself this year to avoid getting caught up in the moment and being a bit more generous than you can afford to be with the material giving.
Avoid Empty Wallet Syndrome This Holiday Season
The holiday season is fraught with opportunities to overspend, and it can be all too easy to be swept up in the general rush to retail that occurs in the fall of the year. A survey published just after the 2019 holiday shopping season by The Ascent revealed that in 2019:
93.4% of American consumers bought Christmas gifts.
The average consumer who bought Christmas gifts spent $928.76.
56.3% of Americans who bought gifts set a budget for holiday spending, but only 64% stuck to it.
21.5% percent of respondents went into debt over Christmas.
As for how those respondents who went into debt over Christmas in 2019 planned to get out of debt, here's the breakdown: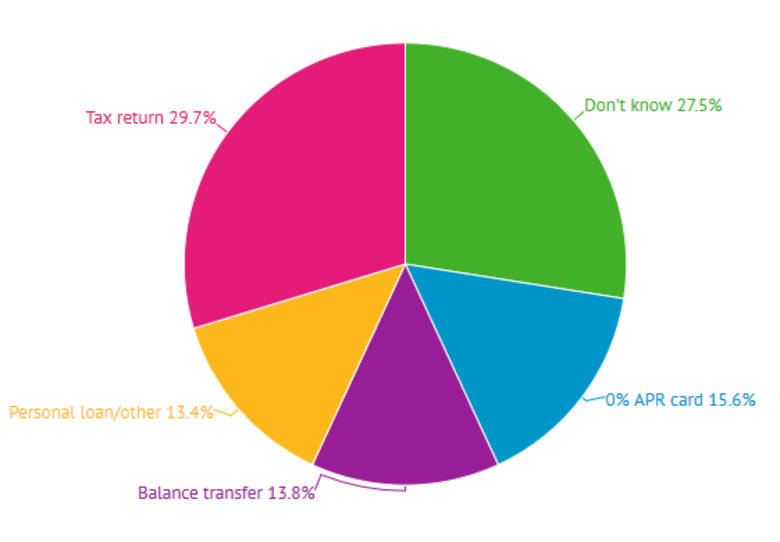 (Source: The Ascent)
How can you avoid going into credit card debt to pay for gifts and other holiday expenses? Here are eight tips to help you stay debt-free this season.
1. Create a holiday budget and stick to it.
A budget is not necessarily a tool of financial restriction. Think of it as a means to streamline your monetary and time investment into the joys of the holidays.
Determine how much you can afford to spend after you take care of your essential expenses. Create a list showcasing how much you can afford to spend on each gift you plan to buy.
Be aware that this budget is only worth as much as your willingness and determination to stick to it.
According to the survey mentioned earlier, in 2019, Americans who budgeted their holiday spending spent an average of $878.21. Those who did not budget spent an average of $992.33.
2. Take into account less-than-obvious expenses.
The cost of gifts does not cover your full spectrum of holiday expenses. You will likely spend money on travel, a higher-than-usual electricity bill, gift wrapping, etc. Make sure to include such expenses in your budget.
3. Comparison shop and start shopping early.
Do not let temptation and the need for instant gratification get the better of you when shopping for gifts. Take time to compare prices and to research products before purchase. Start shopping early to avoid having to pay higher prices due to a lack of time for adequate research.
4. Avoid impulse shopping.
Impulse shopping is the enemy of any budget, but it can play an even more painful trick on you during the holidays. Draw up your shopping plan and execute it with military-like precision. Enticing deals may pop up as you wade through the sea of holiday discounts, but resist the urge to buy into them. You will thank yourself later.
5. Do not join the reason-defying trend of self-gifting.
Getting someone the perfect gift is no easy feat. To make sure that they receive at least one gift they truly want, people have begun the trend of self-gifting.
Be aware, however, that you can buy what you want at any time. The January sales that follow the holiday shopping frenzy may present some of the best opportunities to pick up what you need for a fraction of the price. Being impatient is hardly a good reason to get into credit card debt.
6. Consider DIY gifts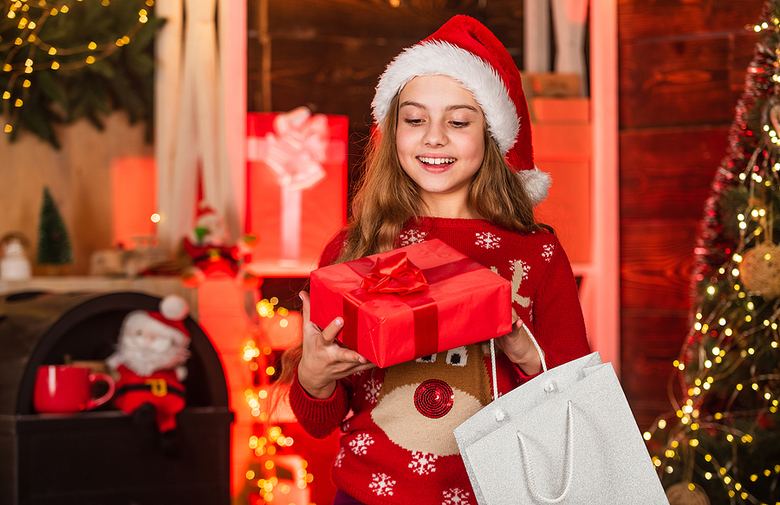 If you are handy with crafts, and you think you can make a gift someone would love to get, do not hesitate to show off your crafting skills. The key to successful DIY gifting is to match your crafting skills with the ideal person for the gift. Handmade goods are much appreciated by some, but not so much by others. Know your audience before you choose this route.
7. Consider splitting the cost of more expensive gifts if it makes sense.
If you and your friends plan to buy a more expensive gift for a mutual acquaintance, it makes sense to pool your resources to do so. The approach may work in the family as well. You can get your siblings to share the expense of a gift with you for one or both of your parents.
8. Try to save money on travel.
The holiday season is a popular time for travel. This popularity translates to higher prices for travelers and presumably increased profits for travel agencies, hotels, and airlines.
Shop around online for good travel deals. You may even surprise yourself with how much money you can save this way. Be persistent and make use of technology such as Google Flights to determine when it is the best time to book your flight. Sites like Trivago can help you with accommodation price-shopping and comparison.
Get Help for Credit Card Debt
If your goal is to save money and steer clear of debt, do not be afraid to go frugal. If you are already in need of debt relief, however, don't let the holidays sink you further down the rabbit hole. Take action now and contact a ClearOne Certified Debt Specialist at 866-481-1597 to learn about your debt relief options and also get a personalized debt relief plan to start the New Year out with a new focus on becoming debt-free.

.